Run 3CX On A High-Performant, Low Cost PBX Appliance​
Easy Cloud Management From Anywhere
PBX appliance Powered by 3CX
all the features and less admin
Running your 3CX installation on-premise does not imply investing in a dedicated server or office space. You can simply run your system on a cost-effective, high-performant, small-sized PBX appliance.
You don't even need to be in the office to manage the device. All updates, configuration settings, and maintenance can be done remotely from the cloud portal. 
Call4tel's PBX appliances come with 3CX V18, Debian 10 pre-installed – all you need to do is plug them in and you're set.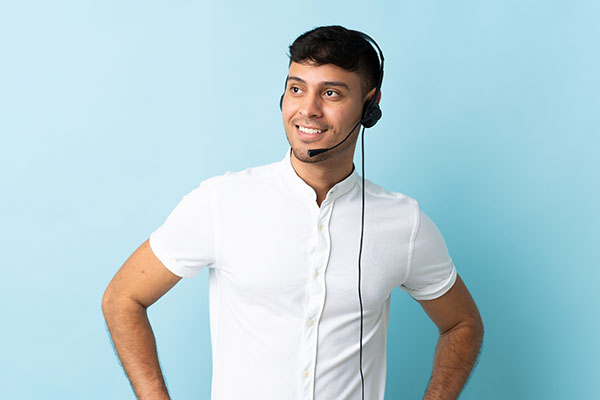 A dedicated team of 3CX experts offer our customers 24/7 support. Therefore, you can rest assured that the configuration and maintenance of your PBX Appliance goes smoothly and without any interference to your daily business operations. 
PBX Appliance Features
at a glance
By opting to install your 3CX system on a Call4tel PBX Appliance you are by no means sacrificing any of the features. Our PBX Appliances support all 3CX features and are tested against updates and new versions –  ensuring continuous operation and sustainability.  
fill in the form to get your free demo